About us
A professional team at your service
Our philosophy and what makes us different
We work daily to do our best
After an extensive experience in packaging lines, we focused our efforts on the design, manufacture and supply of
automatic pallet stretch ring wrapper for palletized loads
.
We are manufacturers and, unlike many competitors, we do not dedicate ourselves only to sales, but we also create a relationship and long-term commitment to the client thanks to the high technical and human quality of our staff, which will fit perfectly with your team.
"A professional team, working for you"
From MOVITEC we provide you with the complete turnkey
solution in the end-of-the-line
:
Automatic pallet stretch wrappers.
Integration with palletization and labeling.
Systems of transport and accumulation of pallets.
Integration with automatic warehouses.
Programming and control.
Integration with existing lines

The reliability of our machines and the technology we use make us a leader in the pallet wrapper market.
          "We remain with our customer from the very first beginning of the project, ensuring their packaging needs in the best possible way"
Furthermore, having a technical department and factory allows us to offer an efficient and fast after-sale service.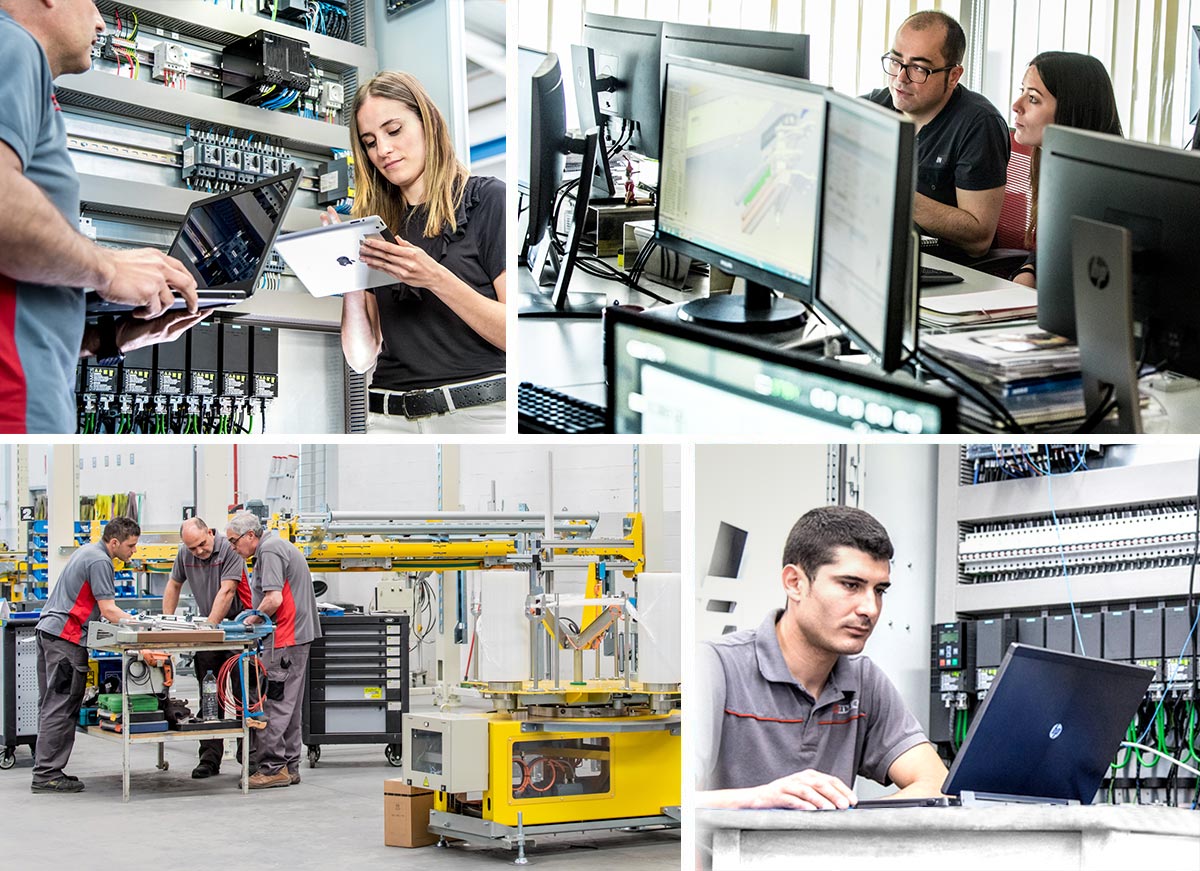 We are
constantly evolving
to adapt and anticipate the needs of our market.
Therefore, from our R & D department we work to improve and innovate our wrapper machines and all our products, to research new materials and latest technologies, to optimize production lines … in order to make profitable, to improve performance and increase competitiveness of our customers.
         "One of our priorities is the improvement of processes, we seek excellence in the result. Both internally and externally"
Our sales team works together with the client and the engineering department to provide personalized answers to your needs:
Advice
Production calculations
Customized layouts
Improvement of the performance and the location of the end-of-the-line
Optimization of wrapping systems in picking processes.
Savings in the consumption of plastic film.
Study of the return on investment (ROI).
We are manufacturers. Contact us
Our team works to offer you the best solution in wrapping.



Pallars Sobirà, 16 – P.I. La Nora
25660 · Alcoletge · Lleida · Spain
GPS: 41º 39′ 21.62" N / 0º 41′ 41.86" E
Tel. +34 973 184 059 · Fax +34 973 184 008


Pallars Sobirà, 16 – P.I. La Nora
25006 · Alcoletge · Lleida · Spain
GPS: 41º 39′ 21.62" N / 0º 41′ 41.86" E
Tel. +34 973 184 059 · Fax +34 973 184 008