High loads and format variety 
Some of the characteristics of the sector
This sector requires specific packaging requirements: stability for transport, product presentation and protection against external agents are some examples.
FORMAT
Palletizing in 800×600 display-type pallets which, after being individually wrapped, need to be joined later in Euro format (800×1200)
PET FOOD
Wrapping of pallets with satin bags (Pet food)
SPECIAL BAGS
Wrapping of raffia bags and pillow-like stitching
STABILITY
Product spills on the casing
HIGH
Loads can be very high, up to 3000mm
One of the strengths of Movitec wrappers is their versatility: they easily adapt to the variety of loads that this sector produces, finding the solution tailored to each customer need.
EURO FORMAT
Our stretch wrappers can wrap two half pallets in Euro format. Once the two half pallets have been completely and individually wrapped, the whole can be wrapped in Europalet format, completely or by applying a joining band at the height desired by the customer, preventing the labeller from applying the label on top of the binding wrap. In this way, the joint band can be eliminated at the final destination and the half pallets continue to be correctly labelled. Applying a roping to the height of the wooden or plastic pallet, we achieve a strong union for transport in Euro format.
STATIC PALLET
Our machines apply the wrapping with the static pallet. This system, together with the help of a hold down plate, guarantees us to be able to carry out a good wrapping in pallets of satin bags without them moving.
OPTIMAL TENSION
When wrapping bags with tips and overflowing the pallet, our wrappers are equipped with a film application system with optimal control of tension against the load. The tension can be adjusted by zones from the touch screen, to apply the necessary support for each type of load, avoiding the breakage of the film when it comes into contact with the tips of the bags.
CLEAN
The bottom of our wrappers is free of mechanical elements, so there is no accumulation of dirt on some key elements, such as bearings, and it is easy to clean.
VERY HIGH LOADS
Our wrapping machines can be manufactured in different heights to accommodate very high loads. In addition, our ring system is recommended for these applications since, regardless of the height, the system distributes all the effort along the diameter of the ring, unlike the arm wrappers, which all the effort accumulates in the rotation point, due to the lever effect, causing premature wear.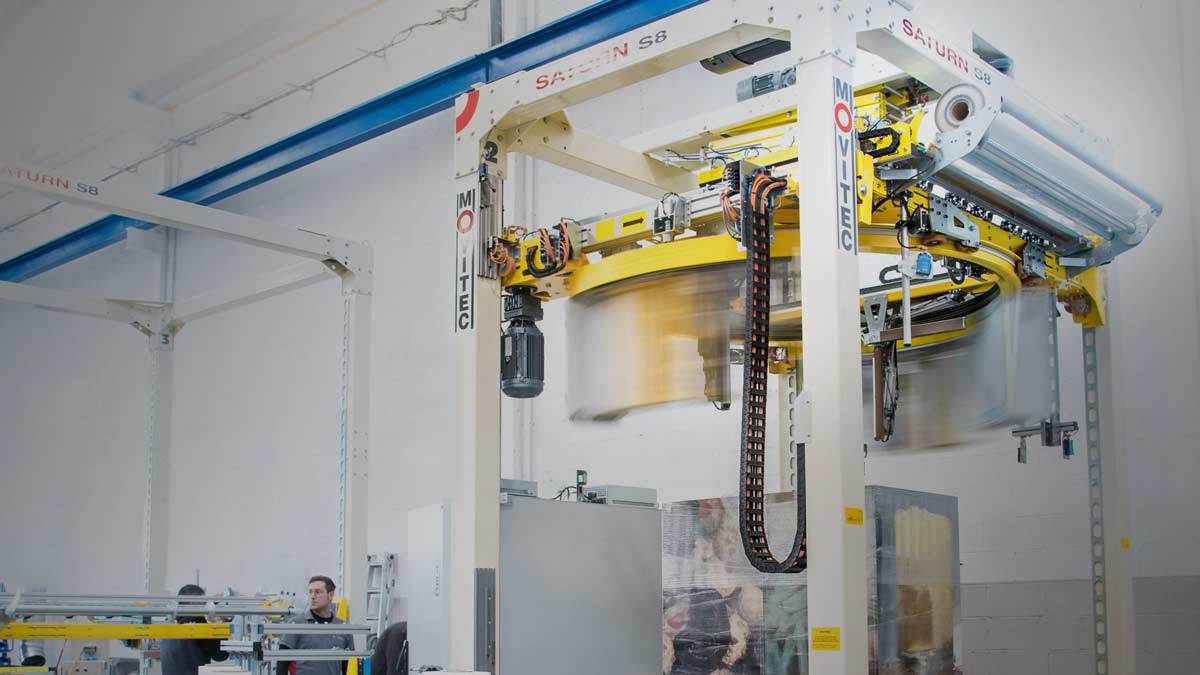 most present in the sector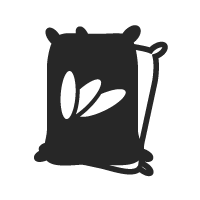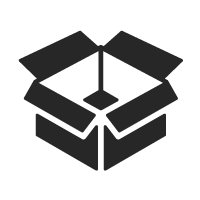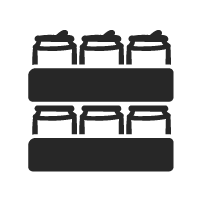 Our clients, our best sales representatives























Pallars Sobirà, 16 – P.I. La Nora
25660 · Alcoletge · Lleida · Spain
GPS: 41º 39′ 21.62" N / 0º 41′ 41.86" E
Tel. +34 973 184 059 · Fax +34 973 184 008


Pallars Sobirà, 16 – P.I. La Nora
25660 · Alcoletge · Lleida · Spain
GPS: 41º 39′ 21.62" N / 0º 41′ 41.86" E
Tel. +34 973 184 059 · Fax +34 973 184 008