Saturn S2
Reliable and efficient wrapping machines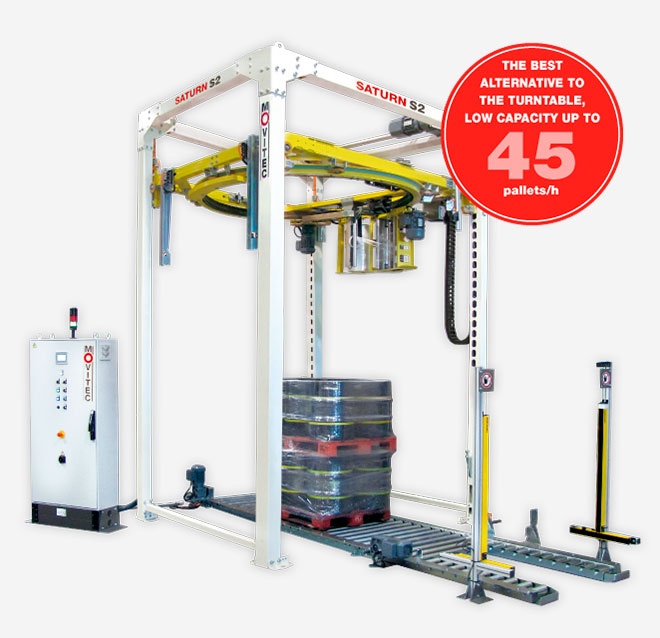 The SATURN S2 wrapper has been designed to cover markets with low production, up to 45 pallets / hour, which until now were equipped with turntable wrappers or rotary arm.
The best way to see how our machines work

We are manufacturers. Contact us
Our team works to offer you the best solution in wrapping.



Pallars Sobirà, 16 - P.I. La Nora
25006 · Alcoletge · Lleida · Spain
GPS: 41º 39' 21.62'' N / 0º 41' 41.86'' E
Tel. +34 973 184 059 · Fax +34 973 184 008


Pallars Sobirà, 16 - P.I. La Nora
25006 · Alcoletge · Lleida · Spain
GPS: 41º 39' 21.62'' N / 0º 41' 41.86'' E
Tel. +34 973 184 059 · Fax +34 973 184 008