Saturn S6
Reliable and efficient wrapping machines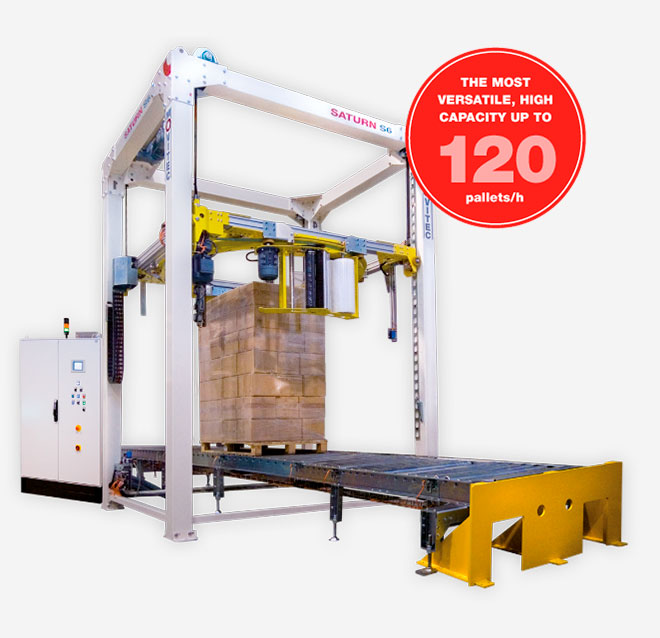 SATURN S6 is a totally automatic pallet stretch ring wrapping machine for wrapping palletized loads with stretch film. The film reel is mounted on the ring, which rotates concentrically to the load going up and down depending on the wrapping cycle, so the load remains static.
Designed to cover the markets with demanding productions, up to 120 pallets / hour, it is our most sold and versatile machine.
The ring technology of our SATURN S6 has a more balanced system, with less wear and less maintenance than the other technologies available in wrapping.
The best way to see how our machines work

We are manufacturers. Contact us
Our team works to offer you the best solution in wrapping.