Saturn S8
Reliable and efficient wrapping machines
SATURN S8 is a totally automatic pallet stretch ring wrapping machine for wrapping palletized loads with stretch film. The SATURN S8 machine has been designed to cover the markets with maximum productions. It is equipped with double unwinder, which allows you to apply two turns of film in a single loop, granting a productive capacity of up to 160 pallets / hour, becoming the fastest machine, without reducing the efficiency and reliability that characterizes our machines.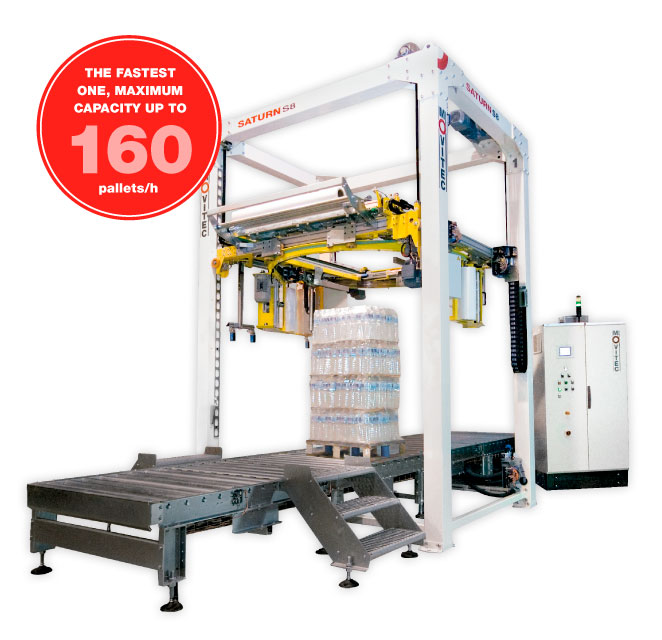 The best way to see how our machines work

We are manufacturers. Contact us
Our team works to offer you the best solution in wrapping.



Pallars Sobirà, 16 - P.I. La Nora
25006 · Alcoletge · Lleida · Spain
GPS: 41º 39' 21.62'' N / 0º 41' 41.86'' E
Tel. +34 973 184 059 · Fax +34 973 184 008


Pallars Sobirà, 16 - P.I. La Nora
25006 · Alcoletge · Lleida · Spain
GPS: 41º 39' 21.62'' N / 0º 41' 41.86'' E
Tel. +34 973 184 059 · Fax +34 973 184 008